Since yesterday was all about the failures - I figured today I would talk about some non-failures or things that I would imagine would be non-failures. 'Tis always best to focus on the positive.
1.
Big Butt Baby Pants from Made by Rae
. Lurve this one. I've whipped up three pairs of these pants this week. Two of these pairs of pants will hopefully be getting their very own photo shoot this weekend before being sent to their proud new owners. Seriously, I wish the pattern came in my size. Or maybe no. The rear panel might not be to flattering. Maybe if I added ruffles?
2.
Upcoming weather
. Since it's been blazing summer for what feels like 19 months, I'm really looking forward to a break. And fire pits. And wearing my Theory blazer. And my snuggy. It's leopard.
3.
Gap skinny cords
. This one goes under the category of possible non-fails. I really really really think that my fall wardrobe needs to include these pants. I think that the corduroy fairy needs to come to my house. Are you there corduroy fairy? It's me, Laura Merrill. Holla at your girl.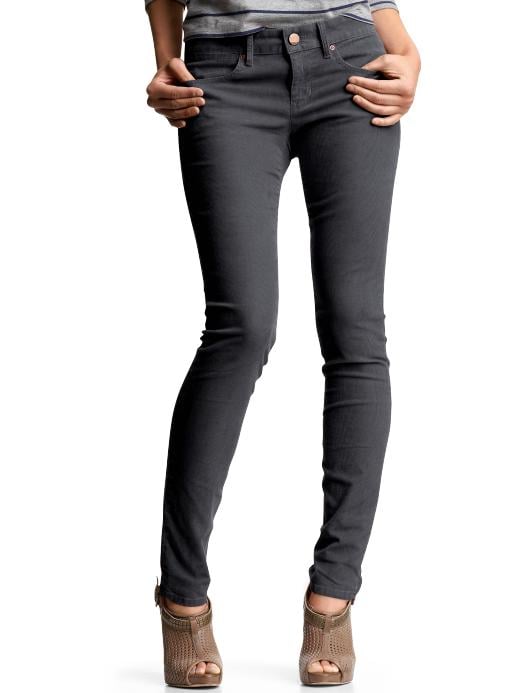 Picture kindly borrowd from
The Gap
4.
Arkansas Blues and Heritage Fest
. AKA Brandon's "Happy Place." We are actually going this year, have tried for several years but could never get it to work out. I'm excited about eating trash made in my crock pot, spending lots of time in a camping chair, seeing Taj Majal, and sleeping by a river. I might be singing a different tune come Sunday, October 10.
5.
Fall flats
. I love a flat. More specifically, I'm loving up on some flats that my friend Susan picked up at the shoe store in Cleveland, Willow. These are not the shoes that she purchased, but, as an office, we decided that these would be the ones best suited to represent the ones that she did purchase. I'm pretty sure I just committed a major comma splice infraction.
Picture kindly borrowed from
Wanted

6.
Ole Miss vs Kentucky
. This is something that I'm sure pains my family to read; but it's a weekend I'm really looking forward to. Not because of the game. No ma'am. Because (almost) all of my closest friends will be in one spot for the weekend. We've got folks coming from all over - it's going to be big time. No way its going to fail. Another thing to look forward to? Lindsey's making a pound cake. Stay tuned. 
7. I got the spell checker working again. Corduroy is hard to spell.
8. Pure laziness. That's me....this weekend. Non-fail.