Ya'll.
I made a frightening discovery last night.
I was at Giardina's getting ready to head home. Brandon was also getting ready to come home as he had just gotten off work. He announced that he was going to stop by Burger King and get a long chicken sandwich. I'd had two glass of wine and was feeling festive so I, of course, announced that I wanted one, too.
So, I excitedly made my way home. When I say that long chicken sandwiches (LCS) from Burger King are one of my favorite things in the world, unfortunately I'm not kidding. I've been trying this thing in the last few weeks where I track points for everything I eat. Good, bad, and ugly. I plugged in the wine and oysters and captains wafers I'd had that night and went to search for the LCS. Um, it was 20 points. TWENTY. I was (am) heartbroken. I'm not sure what I thought it would be, but I sure as hell didn't think it would be 20 freaking points.
I called Brandon to cancel my order. He had already gotten it and I told him that I just wouldn't be able to eat it. He said he understood but not to worry. He'd also gotten me a large sprite and some fries, so I could just have that.
Oh, Brandon.
I had a turkey and cheese roll up instead.
What do you eat for a late night snack?
Anyway. Enough about that. I beginning to sound crazy.
Happy Friday!
Hope it's a good day so far. I'm looking forward to a weekend of sewing and running and baby showering and engagement partying. Errbody cross your fingers that I remember to pick up my dry cleaning so that I'll have some stuff to wear; it's slim pickins clothes wise around here.
Looking forward to spring time and dresses in bright colors. Like....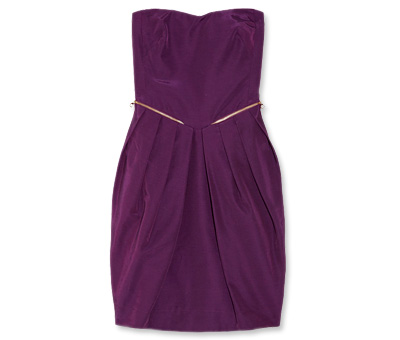 Can I wear grape? Is that my color? I sure like this skirt...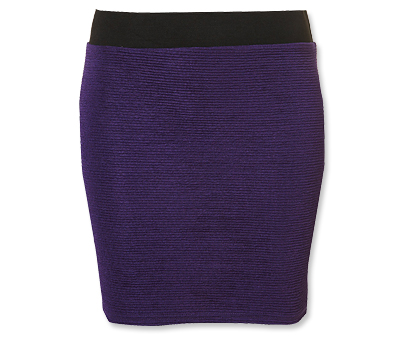 Who knows. Peggy knows. She knows what my colors are. I'll have to consult her.
And now I need to consult you.
I'm not a decorator. Never have been, probably never will be. I do, however, enjoy a comfortable space and want my home to be a place that is inviting and calming. I'm almost finished with our den and I think i'll be pretty proud when it's done. I plan to finish up the drapes this weekend and then hang wedding pictures as soon as they are framed. Don't worry, I'll show you pictures.
The next room on my list to tackle is "the man room." This is a room that appears to have been added on to the house. It's completely level with the carport so it's usually filled with leaves. It's a little dark, very cozy, and Brandon's favorite place to camp out. Here's a picture:
I snapped this on my way out this morning, this is why I didn't take the time to remove the blankets and hide the remotes. Here are some things you should know before we proceed:
It's a rental house, we're not painting

The couch is black floral, the chair is bright red. The slipcovers aren't going anywhere despite being heinous.

The rug probably isn't going anywhere, Brandon loves it.

I like the size, shape of the ottoman just don't like the fabric. I can cover it. Or someone can cover it.

I actually like the window coverings...they kind of have a natural bamboo thing happening.

I want to lighten the space up.

It's the first room you see when you walk into our house
OK so what I would like to do is make some pillows for the couch and chair. I'm thinking a big European pillow for the chair. You might be thinking "wow LM that's going to be a big pillow!" However, if you think the back of the chair is bad you should see the front. I call it the WBC. I'm not typing out what that stands for on this blog, you can email me and I might tell you if you really want to know. For the couch I'm thinking of sewing an envelop pillow covering that would fit over a standard size pillow for each side. Again, you might be thinking "wow LM that's going to be a big pillow!" but I can see it in my head and it works. Plus that couch his like the best napping couch ever so standard pillows would be awesome. Maybe also some smaller pillows to go on the couch. And how about new fabric for the ottoman? I think so.
OK so here's where YOU come in. What fabric? Here are some great online fabric sources....
Let me know your suggestions! This one is just to much for me. I can't wrap my brain around that rug...
Happy happy weekend, y'all! Have a great one!