Hey there, friend! Happy Friday! Hope you're doing well today.
I'm doing well. Pretty psyched about the weekend.
I'm on the hunt. For a wedding picture album. Did you know that it's slim (and tacky) pickins out there? It is. But I have hope.
This is pretty: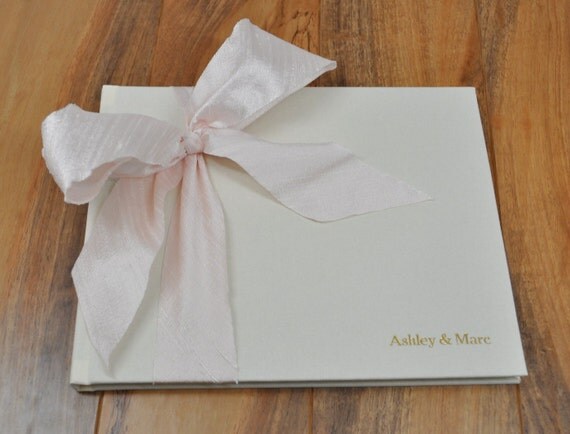 But is that bow to big? It'd probably get smooshed on the shelves. Any suggestions? Not regarding smooshed bows, but regarding photo albums. Bright orange Shutterfly envelopes are not the appropriate spot to store my most favorite pictures ever in life.
Speaking of life.....it is short. It is for this reason that I've decided to spend more time with my "sweets" pinterest board.
I mean why not? I think this peanut butter trifle thing is going to happen soon. Brandon and I got a trifle dish for a wedding gift and I can't think of a better reason to use it.
I think this means I wont be able to lay off the running anytime soon.
Speaking of running...thanks to everyone that helped me meet my goal of raising $300 for St. Jude!
It means so much that you helped and to show my appreciation I will wave a flag with your names on it while running the half marathon. Or maybe I'll just give you a big hug next time I see you...
If anyone else wants to donate, there's still plenty of time. Visit this site to learn more!
And check out this video for a little Friday yoga, invite the kids. Thanks, Ginny, for letting me know that there are amazing things like this out there...