Hey there! Happy Friday to you!
1. You know how on movies when a car races by a person and splashes a mud puddle on them? Well. That absolutely happened to me and my Browne hound on Tuesday morning. I was shocked. Stood there with my mouth hanging open. I'm sure they didn't mean to or anything but seriously. SHOCKED.
It was a black Honda Pilot. 620 in the AM. Enough water that Big Browne had to shake off and I shivered for the rest of our walk.
Didn't think that actually happened in real life.
2. You see this peanut butter and jelly sandwich?
It's not just any peanut butter and jelly sandwich but a peanut butter and jelly sandwich that was made on Donald's (Mockingbird Bakery) bread. The last day for bread was Thursday, I snapped up this loaf on Tuesday and am so very glad that I did.
I say that to say this: can I make my own sandwich bread? I mean, is that easy or does it require a dough hook? Anyone know? I've already watched a few videos on kneeding and read a few articles on proofing yeast.
3. The other day, whilst googling and eating, I stumbled upon some lovely pictures of a fella named Kyle who is (was?) serving in Iraq and practicing yoga. Really beautiful stuff. Click here if you want to see all of the pictures and see below for a few of my favorites: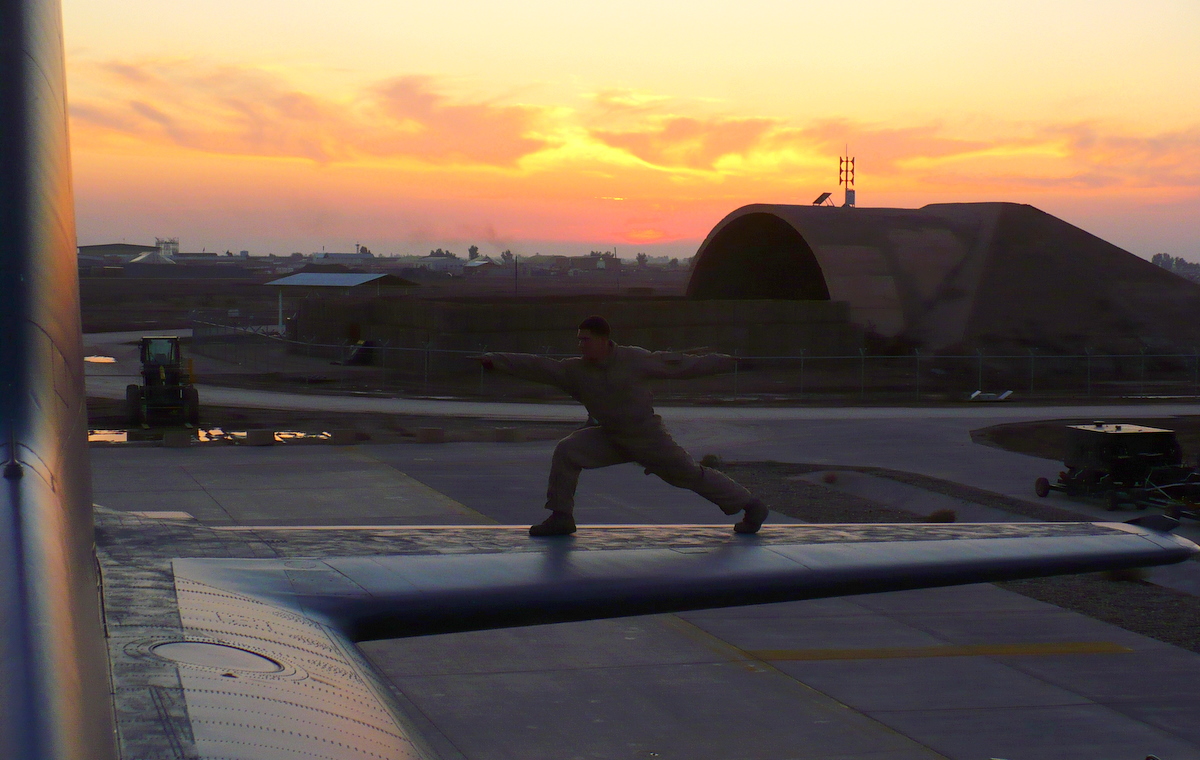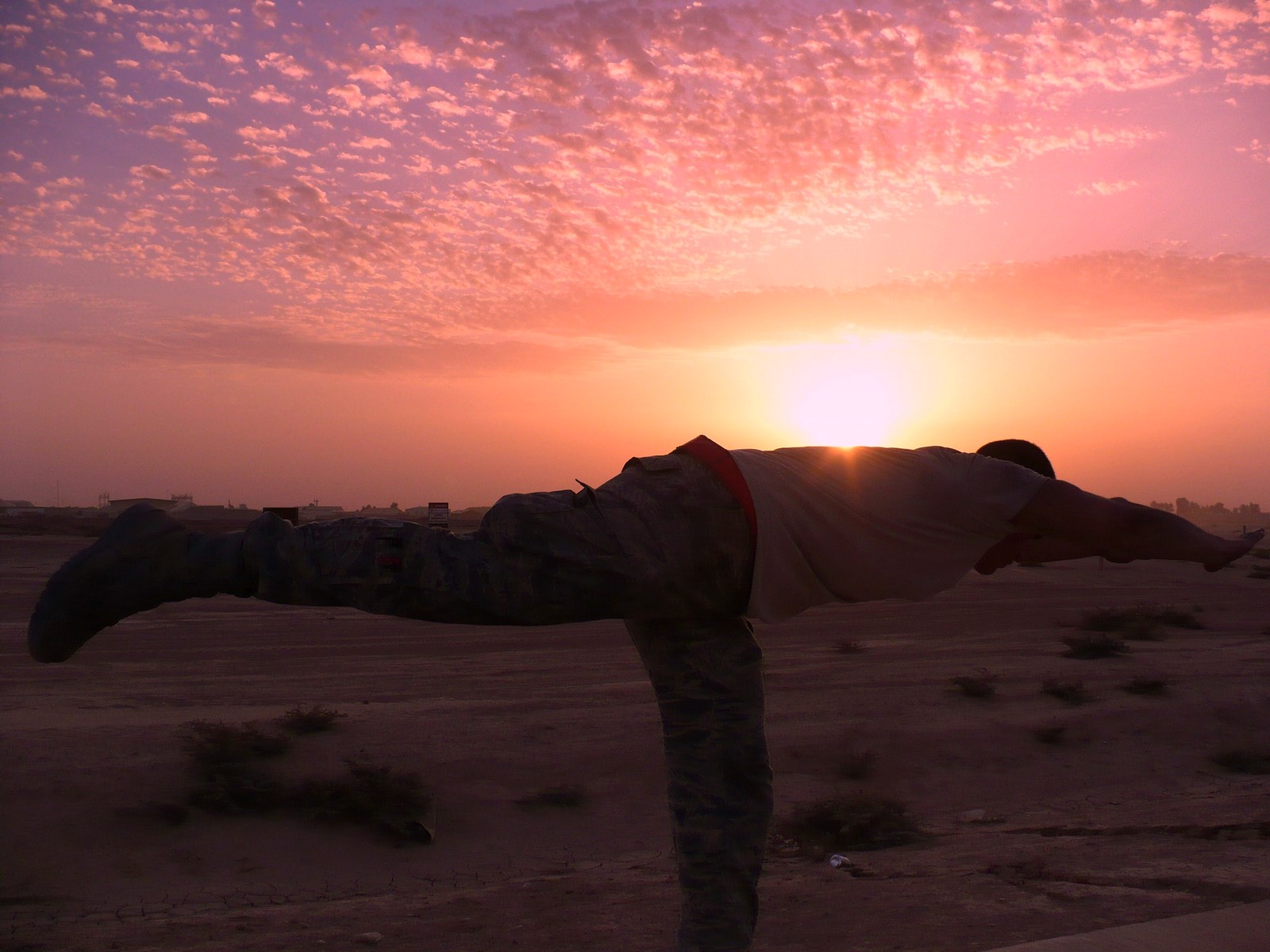 4. My Browne Hound is getting a bath today. You probably don't really care but I just thought it was worth mentioning. He looks so fly post bath. I want to give him one every week but Akita experts frown upon it.
5. Speaking of frowning upon things, I don't love the most recent book I picked up. I've tried to start it up several times but I just can't get into it. What are you reading? What do you

recommend

? My ears, they are open.
6. Since this has been a considerably lackluster FOF post, I leave you with this jewel.
Upon dressing in the dark this morning, I accidentally found myself with a stripe situation on my hands. Friday is often scrub day in my world and since today is a random winter day in March, I figured that layering would be key. Layer, I did,

inadvertently

in var

ying degrees of stripes....
Have a great weekend, turkeys! Bundle up (

in lots of stripes)

and do things you love

!