1. One thing I've learned this week: I do not do well on a snow day. Why? I think it's because I don't like TV that much. And I'm nosy. I'd get settled in to read then I'd go see what Brandon was doing. Then I'd go see what Big Browne Hound was doing. Then I'd think about baking something. Then I'd do it all over again....
2. Another thing I've learned: I love to drive in the snow in my Subaru!
3. I have a large crush on Shawn White. There's a gold hoop earring (I think) that I could really live without but he's such a cutie! Good thing I'm a married woman because my hate of cold weather and his love of snowboarding would just never jive.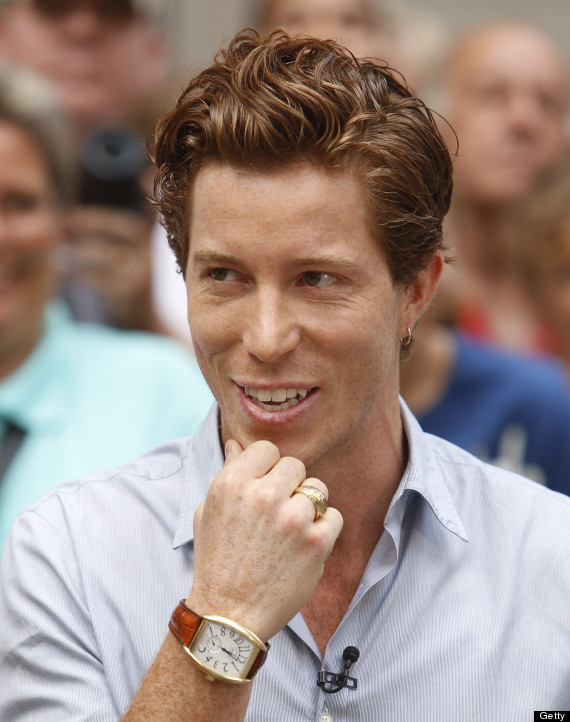 I spy a gold hoop earring.
5. Happy Valentines Day! Are you celebrating? I am. By drinking red, making chicken parm and filling chocolate chip cookies with icing. Oh. And hanging out with my herz-band and my Big Browne Hound.
Happy weekend dear friends! Hope it's filled with love!
Awwwwwwe.